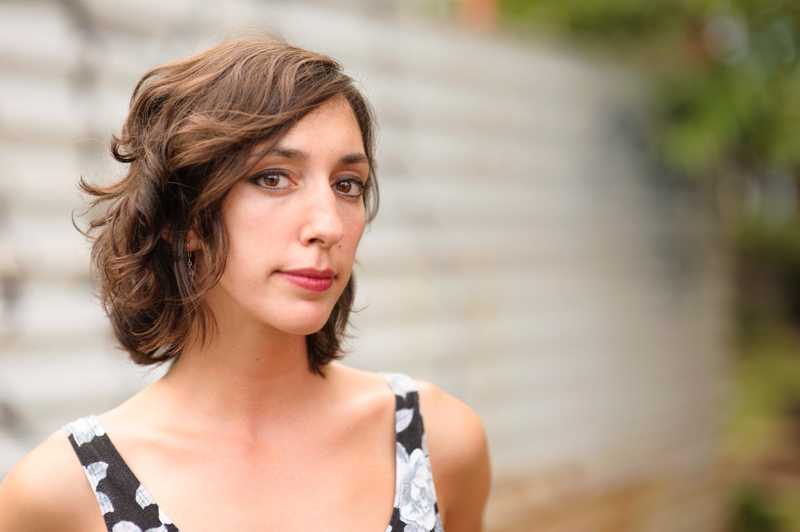 Lana Wilson is an Emmy Award-winning director, writer, and producer based in New York.
Her first film, After Tiller (2013, co-directed by Martha Shane), went inside the lives of the four most-targeted abortion providers in the country, and received extraordinary critical acclaim for taking a moving and complex look at one of the most incendiary issues of our time. After Tiller premiered in competition at the 2013 Sundance Film Festival, and went on to win an Emmy Award for Best Documentary. It was also nominated for the Independent Spirit Award for Best Documentary, four Cinema Eye Honors, a Satellite Award, and the Ridenhour Prize.
After Tiller was released in theaters in over 50 cities in North America and the UK by Oscilloscope Laboratories and November Films. The film was named one of the five best documentaries of the year by the National Board of Review, and featured in "Best of 2013" lists in the LA Times, Village Voice, Indiewire, Artforum, and more. Flavorwire named it one of the "50 Best Documentaries of All Time." It has played at film festivals around the world, where it won awards including the Documentary Jury Prize at the Sarasota Film Festival and the Human Rights Award at the Full Frame Documentary Festival. In 2014 it was nationally broadcast on the acclaimed PBS documentary series POV.
Wilson's second feature film, The Departure, is about a punk-turned-Buddhist-priest on a high-stakes mission to prevent suicide in Japan, and recently premiered in competition at the 2017 Tribeca Film Festival to rave reviews. The Departure is now on the international festival circuit, and will be theatrically released in select US cities this fall.
Wilson also works in television. She wrote and produced the premiere episode of the miniseries I Am Rebel (2016), executive produced by Doug Liman (The Bourne Identity), Matt Wolf (Teenage), and National Geographic Studios, and more recently, she was a story and post producer for several episodes of National Geographic Channel's Explorer.
Previously, Wilson was the Film and Dance Curator at Performa, the New York biennial of new visual art performance, where she produced major performances by artists including Guy Maddin, Boris Charmatz, L'Encyclopédie de la Parole, Pieter Ampe and Guilherme Garrido, Pete Drungle, and Eleanor Bauer. She also organized several film retrospectives, including Not Funny: Stand-Up Comedy and Visual Art, The Polyexpressive Symphony: Futurism on Film, and Dance After Choreography. Wilson has given talks at a range of contemporary art and film institutions, including the Jerusalem International Film Festival, CPH: PIX (Copenhagen), Tanzquartier (Vienna), and Wesleyan University. She also curated the film series for the exhibition Performance Now at Wesleyan University, co-curated and produced the omnibus film Futurist Life Redux (2009), and edited the book Performa 09: Back to Futurism (2011).
Wilson has been a featured guest on MSNBC, Huffington Post Live, Democracy Now, NPR's The Takeaway, WNYC's The Leonard Lopate Show, and many other programs.  With After Tiller co-director Martha Shane, she was the recipient of NARAL Pro-Choice America's 2014 Champion of Choice Award. Wilson's work has been supported by ITVS, the Sundance Documentary Fund, the Tribeca Film Institute, the Bertha Foundation, Artemis Rising Foundation, the Educational Foundation of America, Chicken & Egg Pictures, the International Documentary Association, Candescent Films, Women in Film, Independent Feature Project, Film Independent, and the New York State Council on the Arts, among other institutions. She has taught classes and workshops at UnionDocs and DCTV and is a MacDowell Fellow.
She holds a BA in Film Studies and Dance from Wesleyan University, where she graduated with honors.